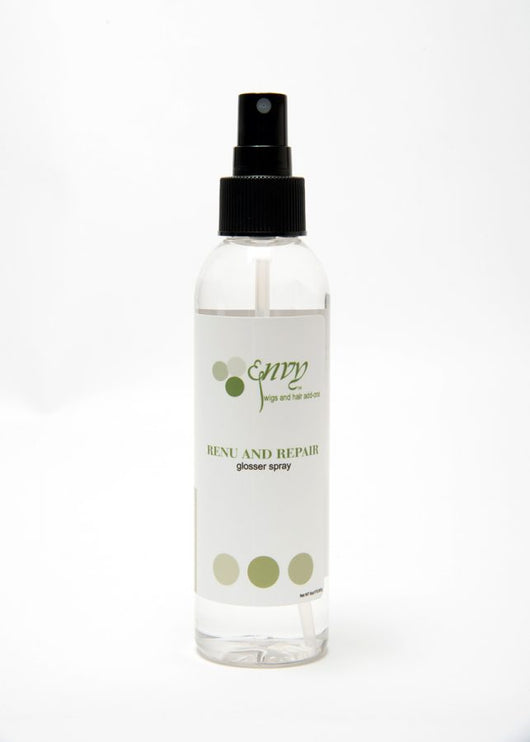 Renu and Repair Glosser Spray - Envy
Regular price $40.00 Sale
Envy Renu and Repair Glosser Spray brings your damaged wig back to life by mending the frizzy split ends. 
Renu and Repair is a rejuvenating spray that fixes what's broke with your wig. It's also a Glosser Spray that makes your hair look great with a coating of shine and luster.
This product works miracles on heat friendly synthetics!
This product works best on human hair and heat resistant/heat-stylable synthetics. It's good for your biohair too!
Ingredients: Cyclotetrasiloxane, Cyclopentasilaxane, Dimethiconol, Argania Spinosa (Argan Kernal Oil)